The Recovery Experience
That's what it is, an experience, it will be like no other ambulatory surgery center in Alaska.
You get the feeling from the moment you enter the building. The feeling that it's your personal hospital,
and everyone is there to care for you, and only you.

Patients experience an uncompromising level of care at the Arctic Surgery Center, unavailable anywhere else in Alaska.
Our patients recover in a soothing, relaxing area without all the noise and activity of a hospital.
In your recovery room you'll have a dedicated registered nurse by your side (no need for a call button) in addition to a board-certified doctor who specializes in pain management and post anesthesia care, for at least six hours, to ensure that you will have the most comfortable and pleasant post-surgical experience possible. Our patients typically report pain scales under 3/10, and many have reported no pain at all while recovering at our facility. Some of our patients don't even require narcotics or opioids during their recovery with us, and they typically report being alert, orientated and relaxed.
During surgery you will NOT receive a 'one-size-fits-all' pain analgesia system – we provide a customized pain analgesia and post-anesthesia management solution specifically for YOU. You will have the opportunity to be involved in your care throughout the process, including pre-operative consultations with a board-certified doctor who specializes in pain management.
The Arctic Surgery Center experience.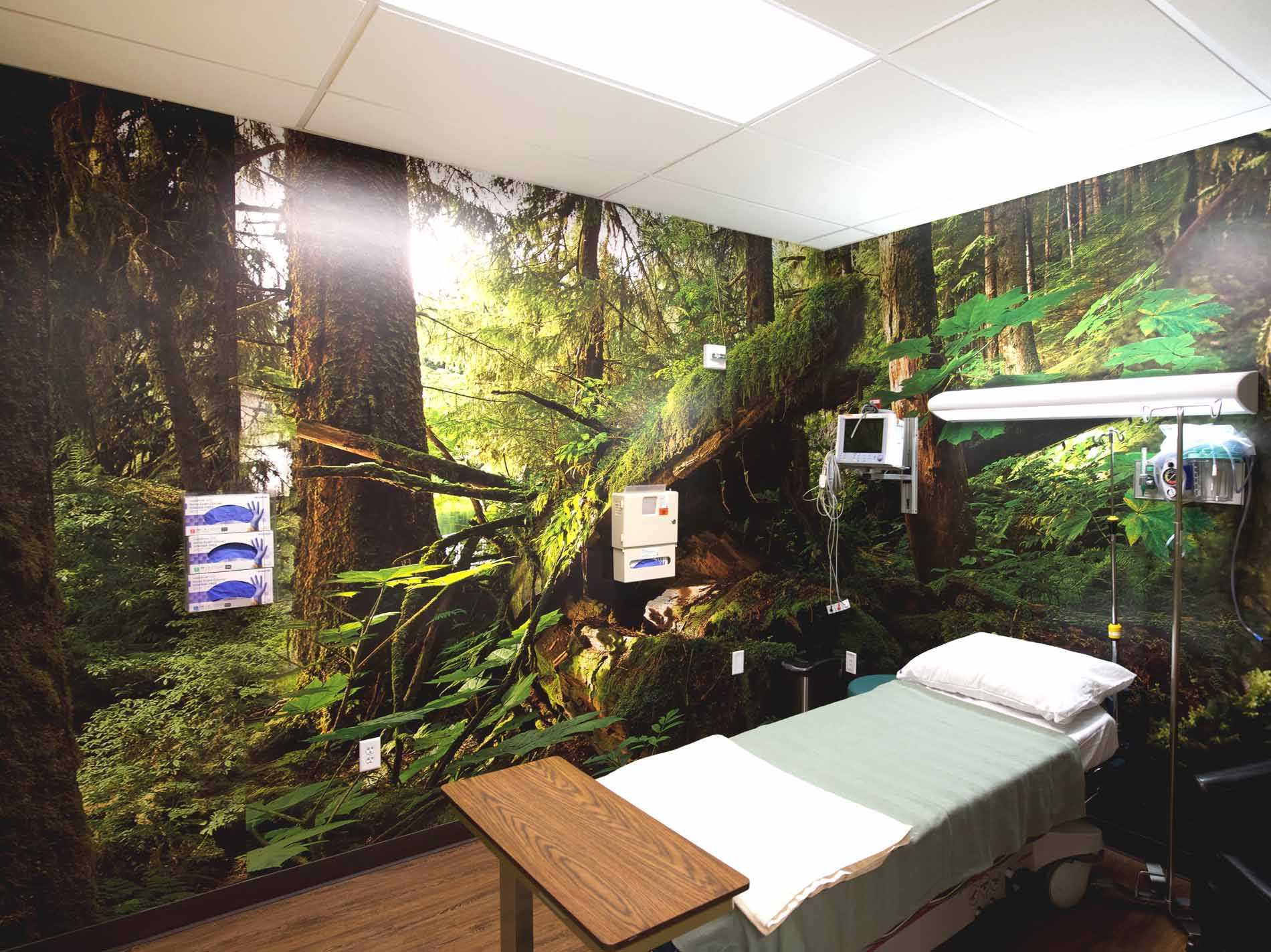 We are changing the model for surgery recovery by providing a relaxing environment, with high-quality, individual care so you can be in and out.
Individual Recovery area surrounded by a calming Southeast Alaska rainforest scene.

Board Certified Pain Specialist Doctor
With such personalized care, it's no surprise that we have a 98% satisfaction rate for care and services.
MORE INFORMATION
OPENING HOURS
| | |
| --- | --- |
| Week Days | 9:00 – 5:00 |
| Saturday | Closed |
| Sunday | Closed |
  907-222-6550
OFFICE LOCATION